BASEC cross references cable standard revision CMA codes and provides transition procedures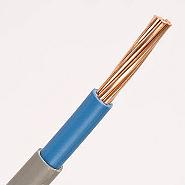 European Harmonised cables are going to be removed from British Standards (BS 6004, BS 7211, BS 6500 and BS 7919), these will now be in the BS EN 50525 series. Also, certain requirements have been changed, as Graham R O'Geran, Operations Manager at BASEC, explains:
These changes will affect all of BASEC's HAR-certified clients*. Non HAR-certified clients may be affected if their markets and customers require cables to meet with the new BS EN series. The organisation has drawn their attention to the annexes of BS EN 50525-1, which cross references the standards and CMA codes.
BASEC has conducted comparisons between the standards and has identified the
changes as per the attached Comparison Documents in PDF format (see links below). However, BASEC requires its clients to review the new standard series, make their own comparisons and, where appropriate, amend designs, test plans etc., and ensure that test equipment and its calibration remains suitable. This will be reviewed by BASEC before any new certificates will be issued.
The HAR transition deadline is the end of 2013. BASEC will continue to offer HAR
certification to the British Standards / HDs until this deadline, after which all BASEC HAR certificates to British Standards / HDs will be cancelled. While market demand remains, BASEC will continue to certify to the British Standards (non HAR).

BASEC (and HAR where appropriate) certification is now available to the new series BS EN 50525. In certain cases the organisation will need to conduct limited type tests. In addition, it will need to have conducted an onsite audit before it can issue the new certificates. BASEC anticipates that the majority of its clients will be able to have the audit integrated with a routine surveillance visit, as the effort required will be minimal.
BASEC has warned that in all cases, it will require clients to complete an Application for Extension to Product Approval BSF 131.003. It will then provide a written quotation.
*The HAR Scheme:
BASEC is a member of the pan-European HAR scheme for the mutual acceptance of certification of harmonised cables. Cables within the scope of the scheme (cable types made to harmonised European standards) are certified by the approval body in the territory where the manufacturing facility is located. The certification of these cables is accepted by all the other HAR scheme member approval bodies as if they have been certified by themselves.
BASEC provides HAR scheme certification to manufacturers based in the UK and Ireland. Cables certified by BASEC under this scheme are marked with the approval legend 'BASEC '.
The scheme is co-ordinated by the HAR group and rules are set in consultation with cable makers and other stakeholders around Europe. The rules and requirements are largely the same as BASEC's own scheme rules.
Further information on the HAR scheme including lists of member organisations, applicable cable types, and current approvals, can be found at www.eepca.org.
Attachments