NICEIC and ELECSA call for re-think over Third Party Certification Scheme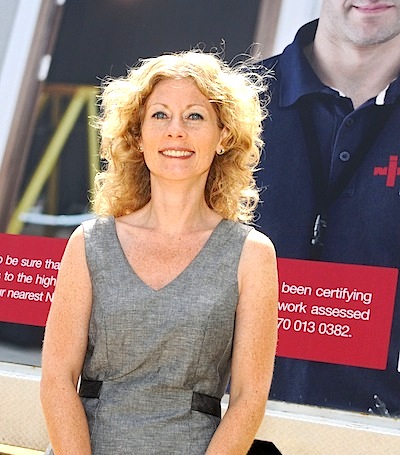 NICEIC and ELECSA have called for a rethink of Third Party Inspection as electrical contractors' voice their opposition to the scheme:
A recent survey, carried out between September 10th and September 22nd, to which over 3, 000 registered NICEIC and ELECSA contractors responded, has revealed that 78% of respondents believe the scheme will undermine their work.
Just over 85% believe it weakens Part P of the building regulations with 85% also believing it will compromise safety in the home. Significantly, nearly 80% backed NICEIC and ELECSA's decision to not operate a scheme.
"The feedback from our contractors has been overwhelming. Carrying out electrical installation work is dangerous. It should not be attempted by anyone without the appropriate knowledge and skills," commented Emma Clancy, CEO of Certsure which operates the NICEIC and ELECSA brands.
"We believe, in its current guise, the third party certification scheme will encourage non qualified people to cut costs by carrying out the work themselves. Our message has always been clear; if you can't check, test and inspect your own work you should not be carrying out the work in the first place. "
In April 2013 DCLG announced amendments to the Building Regulations, which set out the introduction of a third party certification for electrical work in homes. This would allow non-registered electricians or DIYers to carry out electrical work in the home, before having it checked and signed off by inspectors registered on a specialist scheme.
In late 2013 DCLG invited Competent Person Scheme operators to make an application to operate such a scheme. NICEIC and ELECSA chose not to apply believing it would encourage unsafe practices.
"NICEIC and ELECSA took the decision to not run a third party certification scheme because it undermines the 33,000 contractors who are registered with us," added Emma.
"These are contractors who have chosen to have their work checked and assessed on a regular basis to prove their credentials and set themselves apart as skilled professionals. Householders should not attempt to install electrical work; it is the job of competent electricians to do it safely.
"It is disappointing that the building regulations around electrical work in the home have been further confused and potentially weakened by the introduction of third party inspectors."
A review
DCLG is expected to hold a review of Part P in 2015 and Certsure will recommend that further consideration of the Third Party Certification scheme and how it will operate is a large part of this.
"The NICEIC and ELECSA brands have a rich history and heritage within the industry, going back more than 50 years. Part P and the Competent Persons Scheme continue to operate and there are now more than 40,000 registered contractors operating in England and Wales.
"When DCLG begins its review we will outline the safety concerns of those contractors who responded to our survey and be calling for changes to how the third party certification scheme operates. We have always been open to consultation on the matter.
"Any scheme should be based around safety and improving standards. Certsure is owned by a charity and a trade association so can make such decisions based on contractors' concerns, rather than focus on shareholders return or profit," concluded Emma.
Note that the Third Party certification scheme does not apply to Wales.