Osram takes product testing into its own hands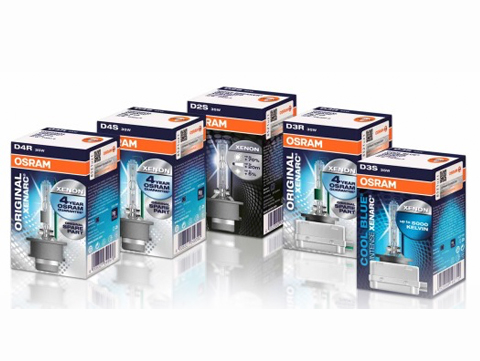 Consumers can check online that xenon lamps from Osram are the genuine article.
The lighting giant has developed what it calls a "trust programme" in the face of an increase in the number of pirate products on the market. The company says the products are likely to fail prematurely and have erratic light control, leading to poor beam geometry.
Osram says that, in recent years, forgers have copied not only its products, but its name, logo and packaging. Some of these fakes, it says, are so good that only a professional could spot the difference between it and the genuine product.
There are two elements to the trust programme: a security label on the lamp packaging and an online verification tool. A code printed on the label assigns the packaging to a particular lamp. The label also has a hologram and a security strip to deter forgers and reassure customers.
To check the provenance of their lamps, consumers can visit a web page – www.osram.com/trust – and type in the seven-digit code on the product's security label. If the lamp is genuine, the page will display the data that should appear on the base of the corresponding lamp; if not, it will advise the consumer what to do next.
The problem of fake lamps, in this case the LED variety, was highlighted on the BBC's Fake Britain programme late last year. Intertek put LED lamps purchased online to the test and found exposed surfaces carried dangerous voltages – even though the lamps displayed the CE mark, which is intended to indicate compliance with all relevant standards.