Research into fake chargers highlights need for awareness of counterfeits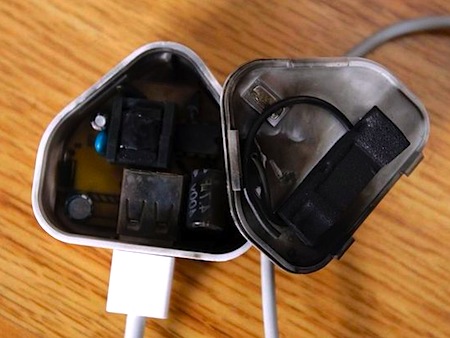 A £30 bare-bones computer was all it took for university researchers to enable a custom-built charger to infect a well-known brand of smartphone with a virus in less than a minute.
The charger would allow any software to be installed on the phone's operating system, meaning all users of the platform would be potentially vulnerable to the wide range of problems that computer viruses can cause.
The three-person research team from Georgia Institute of Technology wrote in their project summary: "This hardware was selected to demonstrate the ease with which innocent-looking, malicious USB chargers can be constructed".
Their work carries a strong warning for any consumer tempted to buy electrical or electronic products at prices that seem 'too good to be true' – as often this proves to be the case.
This latest research is another alarming illustration of the possible dangers of counterfeit and non-compliant goods that do not meet established industry standards. This means they will not have the levels of protection and quality recommended by industry and certification bodies, and therefore put users at risk.
The UK industry, as well as an increasing number of other countries around the world, is giving ever-greater attention to restricting the trade and use of counterfeit and non-compliant goods. Yet this research can serve as another warning to consumers and industry to keep vigilant, and to 'blow the whistle' if any suspicious products are encountered.
Links